How it need to be a good coffee
Posted on April 24, 2013 by admin in Cafengii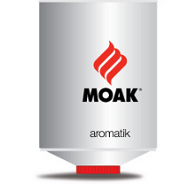 How does a coffee needs to be to be good?
- first it needs to exist
- secondly it needs to be made out of seeds that have been grown with passion and skill
- thirdly it needs to have an equilibrium between Arabica and Robusta, an ecquilibrium that will give it personality and savour
- In the end, for us, it needs to be shared with a friend at least in order to generate experiences
At Toledo Cafe Cluj, you find one of the best coffees in the world, MOAK. This is a brand thatis dedicated to art and not only to coffee art. MOAK has a contest each year for short movies . Bellow this post you'll see the short film from last year that won the big prize, is a 6 minutes movie that gave us strong emotions related to coffee and made us watch it again because it is a good short. Please watch and enjoy and leave us a comment regarding what do you think about such events? Do you think that it would be ok to have more of such events?